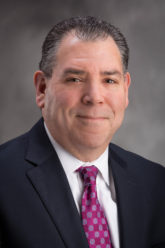 April 7, 2021 — National business and financial services law firm Maurice Wutscher LLP has launched a new podcast series "Bankruptcy & Beyond" to discuss current bankruptcy trends facing both consumers and companies in the United States. Hosting the podcast is Maurice Wutscher principal Alan Hochheiser, a leading practitioner in the areas of creditors' rights and bankruptcy law.
The first episode, Bankruptcy in the Age of Covid-19, discusses filing trends, legislation, and what to look for in 2021.
"2020 is a year to be remembered in bankruptcy law. The year started with an eye on increasing the ability of small businesses to utilize the Chapter 11 process in a more efficient and less expensive way. This led to a record number of Chapter 11 filings, a reduction in consumer filings, and a real test of the bankruptcy system. What will 2021 look like?" Mr. Hochheiser prefaces.
Alan Hochheiser advises and represents businesses, regional and national banks, credit unions, equipment lessors and other lenders, as well as secured and unsecured creditors. Mr. Hochheiser chairs the ABA Business Law Section's Consumer Bankruptcy Committee. He has been named to ALM's list of Cleveland's Top-Rated Lawyers and is peer-rated AV Preeminent by Martindale-Hubbell, the worldwide guide to lawyers.