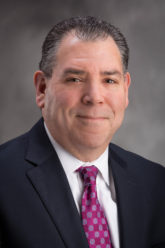 Oct. 7, 2020 — Maurice Wutscher bankruptcy practitioner Alan Hochheiser has been appointed chair of the Consumer Bankruptcy Committee of the American Bar Association Business Law Section.
He will serve a three-year term on the committee whose mission is to provide a forum where those interested in all aspects of consumer bankruptcy can share ideas and influence statutory reform.
"As we face uncertainty in the consumer bankruptcy arena due to Covid-19, the committee looks forward to working with its members to confront the challenges that practitioners, courts and judges will be facing in the next year," Mr. Hochheiser said. "The committee's goal is to provide a forum for continued communication and learning to help advance the consumer bankruptcy practice. I look forward to working with all of our committee members and welcome their input."
A principal at Maurice Wutscher LLP, Mr. Hochheiser is a leading practitioner in the areas of creditors' rights and bankruptcy law. He advises and represents businesses, regional and national banks, credit unions, equipment lessors and other lenders, as well as secured and unsecured creditors.
Maurice Wutscher is a national business and financial services law firm.