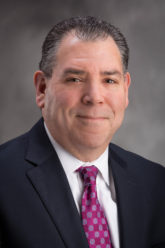 April 27, 2021 ­— Maurice Wutscher bankruptcy practitioner Alan Hochheiser discusses the bankruptcy process in a recent Cleveland Jewish News article and whether a consumer or business should consider filing or first attempt a workout.
While bankruptcy can give debtors and troubled businesses a fresh start, Mr. Hochheiser advises parties to communicate with creditors first.
"Reach out, try to come up with a repayment program so you don't need to file bankruptcy. Especially with the COVID pandemic going on, creditors are more apt to look to work out situations," Mr. Hochheiser says.
Alan Hochheiser is a principal at national business and financial services law firm Maurice Wutscher LLP, where he advises and represents businesses, regional and national banks, credit unions, equipment lessors and other lenders, as well as secured and unsecured creditors. Mr. Hochheiser chairs the ABA Business Law Section's Consumer Bankruptcy Committee. He has been named to ALM's list of Cleveland's Top-Rated Lawyers and is peer-rated AV Preeminent by Martindale-Hubbell, the worldwide guide to lawyers.