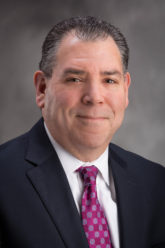 Sept. 28, 2022 — Maurice Wutscher bankruptcy practitioner Alan Hochheiser recently spoke to Lawyer Monthly about the state of bankruptcy and fraud litigation in 2022.
In the article, Mr. Hochheiser explains that following a pandemic-induced shake-up in business practices and solvency, the future for creditors remains uncertain. Discussing how bankruptcy and fraud litigation is developing in the lead-up to 2023, he examines what trends are emerging and what questions remain.
"The current state of bankruptcy litigation is different from what we have seen in the past. As a bankruptcy practitioner for over 30 years, I have seen several highs and lows in the number of bankruptcy filings. In 2021, bankruptcy filings were at their lowest levels since the mid-1980s. There were fewer than 400,000 filings nationally. Through the first half of 2022, filings have remained stagnant. What we can project for the rest of 2022 and into 2023 will depend on many factors, including the state of the economy, interest rates, the job market, the availability of credit, and bankruptcy legislation," he explains.
Alan Hochheiser is a principal at national business and financial services law firm Maurice Wutscher LLP, where he advises and represents businesses, regional and national banks, credit unions, equipment lessors and other lenders, as well as secured and unsecured creditors. Mr. Hochheiser chairs the ABA Business Law Section's Consumer Bankruptcy Committee. He has been named to ALM's list of Cleveland's Top-Rated Lawyers and is peer-rated AV Preeminent by Martindale-Hubbell, the worldwide guide to lawyers.