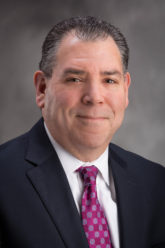 Jan. 12, 2023 — Maurice Wutscher bankruptcy practitioner Alan Hochheiser sums up the top trends in bankruptcy law during 2022 and looks ahead to what 2023 may hold in an expert analysis article for Law360.
In "Takeaways From 2022's Top Bankruptcy Trends," Mr. Hochheiser explains that despite fewer overall bankruptcies registered, 2022 saw an increase in novel bankruptcy litigation issues in both consumer and commercial matters, particularly regarding procedures, stay violations, new options, and student loan discharge.
Alan Hochheiser is a principal at national business and financial services law firm Maurice Wutscher LLP, where he advises and represents businesses, regional and national banks, credit unions, equipment lessors and other lenders, as well as secured and unsecured creditors. Mr. Hochheiser chairs the ABA Business Law Section's Consumer Bankruptcy Committee. He has been named to ALM's list of Cleveland's Top-Rated Lawyers and is peer-rated AV Preeminent by Martindale-Hubbell, the worldwide guide to lawyers.