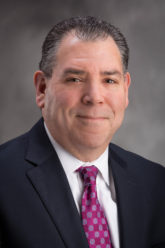 April 24, 2023 — Maurice Wutscher bankruptcy practitioner Alan Hochheiser will speak on "How to Avoid Sanctions in Bankruptcy Proceedings" at the ABA Business Law Section Hybrid Spring Meeting on Friday, April 28 at 2 pm PT.
Mr. Hochheiser and panel will discuss FRBP 9011, Section 105 and recent case law pertaining to sanctions in bankruptcy cases including stay and discharge injunction violations.
The meeting will be held in Seattle and online for those who wish to attend virtually. For more information and to register, click here.
Alan Hochheiser is a principal at national business and financial services law firm Maurice Wutscher LLP, where he advises and represents businesses, regional and national banks, credit unions, equipment lessors and other lenders, as well as secured and unsecured creditors. Mr. Hochheiser chairs the ABA Business Law Section's Consumer Bankruptcy Committee. He has been named to Thomson Reuters' list of Ohio Super Lawyers and is peer-rated AV Preeminent by Martindale-Hubbell, the worldwide guide to lawyers.