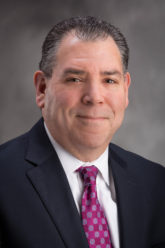 Aug. 23, 2022 — Maurice Wutscher bankruptcy practitioner Alan Hochheiser will provide an update on the latest trends in bankruptcy litigation and how those trends are impacting financial services companies during an RMAI webinar Tuesday, Aug. 30 at 9 am PT/12 noon ET.
Mr. Hochheiser and the webinar panel will discuss the latest bankruptcy filing statistics and projections as well as the status of proof of claim litigation and the request for attorney fees. The panel, which will include a U.S. Bankruptcy Court judge and a Chapter 13 trustee, will also discuss the fallout from the U.S. Supreme Court's ruling in City of Chicago v. Fulton and the subsequent circuit and bankruptcy court rulings, which could affect the assets of the estate.
To register for the Receivables Management Association International webinar, click here.
Alan Hochheiser is a principal at national business and financial services law firm Maurice Wutscher LLP, where he advises and represents businesses, regional and national banks, credit unions, equipment lessors and other lenders, as well as secured and unsecured creditors. He currently serves as chair of the ABA Business Law Section's Consumer Bankruptcy Committee. He has been named to ALM's list of Cleveland's Top-Rated Lawyers and is peer-rated AV Preeminent by Martindale-Hubbell, the worldwide guide to lawyers.