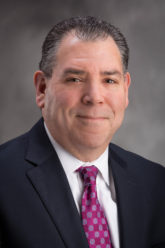 Aug. 25, 2022 — Maurice Wutscher bankruptcy practitioner Alan Hochheiser will discuss a bankruptcy trustee's pre-filing obligations under Section 547(b) of the Bankruptcy Code during a Strafford webinar Wednesday, Aug. 31 at 1 pm ET.
This 90-minute CLE course will examine current developments about the trustee's pre-filing due diligence requirements in Section 547(b), which was amended by the Small Business Reorganization Act of 2019 (SBRA) to subject a trustee's exercise of preference avoidance powers to two requirements before filing suit.
Some case law has developed but controversy still exists regarding what these elements require a trustee to do. The Bankruptcy Code does not define "reasonable due diligence in the circumstances of the case" nor what it means to take "into account a party's known or reasonably knowable affirmative defenses."
Mr. Hochheiser will join a panel in reviewing the current state of the law, identify divergent approaches, and offer best practices and options in this continually developing area.
To register for "Preference Actions: Clarifying the Trustee's Pre-Filing Due Diligence," click here.
Alan Hochheiser is a principal at national business and financial services law firm Maurice Wutscher LLP, where he advises and represents businesses, regional and national banks, credit unions, equipment lessors and other lenders, as well as secured and unsecured creditors. He currently serves as chair of the ABA Business Law Section's Consumer Bankruptcy Committee. He has been named to ALM's list of Cleveland's Top-Rated Lawyers and is peer-rated AV Preeminent by Martindale-Hubbell, the worldwide guide to lawyers.