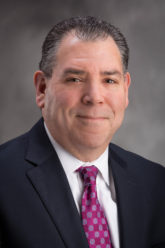 Sept. 14, 2022 — Maurice Wutscher bankruptcy practitioner Alan Hochheiser takes a closer look at the most pertinent issues in consumer bankruptcy law today in a recent article for the American Bar Association's news magazine Business Law Today.
In "Current Issues in Consumer Bankruptcy Law," he explains that bankruptcy filings in 2021 dropped to its lowest number since 1984 due to the pandemic. However, he writes, "The recent increase in interest rates by the Federal Reserve could have an impact on the number of bankruptcy filings. Borrowers who have adjustable rates will see their monthly payments increase. This effect, coupled with rising prices and supply chain issues, may cause consumers to look to bankruptcy to reorganize or seek a fresh start."
Mr. Hochheiser also discusses the impacts of the Small Business Reorganization Act and the Paycheck Protection Program on commercial filings and sums up recent case law activity regarding automatic stay violations, Chapter 13 dismissals, and itemizations in proofs of claim.
Alan Hochheiser is a principal at national business and financial services law firm Maurice Wutscher LLP, where he advises and represents businesses, regional and national banks, credit unions, equipment lessors and other lenders, as well as secured and unsecured creditors. Mr. Hochheiser chairs the ABA Business Law Section's Consumer Bankruptcy Committee. He has been named to ALM's list of Cleveland's Top-Rated Lawyers and is peer-rated AV Preeminent by Martindale-Hubbell, the worldwide guide to lawyers.